TOP > Contract for processing
Pulverization process on a contract basis
Provide pulverization skills for ultra-fine particle talc.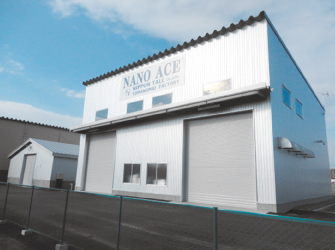 NIPPON TALC has developed talc for long years. We recently succeeded to develop sub-micron talc which is mainly dedicated to cutting-edge electronic materials.
We offer our own process of pulverization for ultra-fine particle talc on a contract basis.
We can pulverize customer products to around sub-micron in a clean building with an adequate contamination monitoring.
We can analyze customer products properly by advanced analytical equipment, such as particle size distribution by laser diffraction analyzer from Shimadzu.
Image of pulverization that transforms talc into a ultra fine particle

Contract for powder surface treatment
Support for developing high value-added powder product by surface treatment.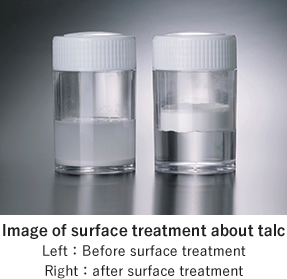 Our talc products are widely used for plastic fillers and cosmetic ingredients.
In these applications, we process various surface treatment for improving affinity or giving better water repellency in plastics.
Our expertise in surface treatment have given us the skills to process the customer powder materials into premium quality products.
We can also use various surface treatment agents and provide an appropriate solution to each customer request.
Steps of the contract to take full advantage of our proprietary process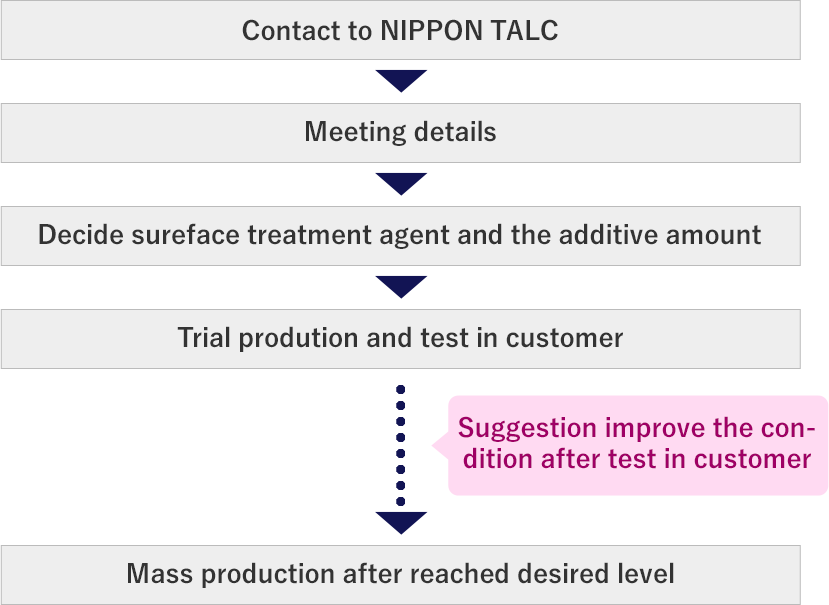 Contact NIPPON TALC
Feasibility study about the customer's project
Identify the best surface treatment agent and level of additive
Trial production and test at the client's site
Suggestion for improvement after tests
Mass production after satisfying all requirements